Welcome Back! Follow the links below for the 1st day of 2nd Semester, January 4th, 2021. Please note: January 4th is an early out and the times below are accurate for Monday. Wednesday and Friday will be the normal bell schedule with the same links.

Monday, January 4th

1st Period, AP US History: 10:00am - 10:45am

2A Lunch: 10:50am - 11:20am

2A Period, Sociology: 11:25am - 12:15pm

2A Advisory: 12:45pm - 1:30pm

3rd Period, Sociology: 12:45pm - 1:30pm

Tuesday, January 5th

5th Period, AP US History: 10:00am - 11:30am

6B Period, AP US History: 11:35am - 1:50pm (with a lunch break)

6B Lunch: 12:25pm - 1:00pm

7th Period, AP US History: 1:55pm - 3:25pm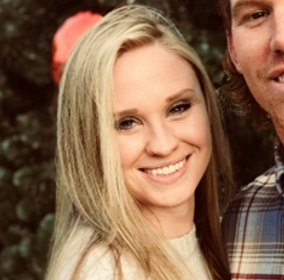 Phone:
Email:
Degrees and Certifications:
B.A. Anthropology 2014 UTSA M.A. History 2019 UTSA 7-12 Social Studies
Mrs.

Taylor Bolleter

Hello!

This will be my 4th year teaching at Madison High School. For the 2020-2021 school year I will be teaching AP US History and Sociology.

An NEISD alumni myself, I graduated from Reagan High School in 2009. I took a semester off of school and traveled to Europe before starting college at UTSA in the Spring of 2010. I graduated in 2014 with a B.A. in Anthropology, and in 2017 earned my teaching certification in 7-12th grade Social Studies. I went back to school soon after and completed my M.A. in History from UTSA in the fall of 2019, focusing on Civil War era studies.

I am looking forward to another great year as a Madison Maverick!
Google Classroom Codes Tutoring

1st Period: AP US History: kvnutp3 Monday & Wednesday AM: 9:00 am - 10:00 am

2nd Period (A): Sociology: 76rd73x Tuesday & Thursday PM: 3:30 pm -4:30 pm

3rd Period: Sociology: 7vdwrmd

5th Period: AP US History: do7iz6e

6th Period (B): AP US History: v36uy3h

7th Period: AP US History: z6vzpvp

** APUSH ONLY **

AP Classroom Join Code:X7Z4X9

Log into your college board account and join our classroom

*Note: This is for Mrs. Bolleter's APUSH students ONLY.

Mr. Looper's students have a different code.*

Please log in at your earliest convenience.

This is where you will register for the AP exam - join the classroom even if you do not plan to take the exam.

Everyone should have a college board account already (you all took the PSAT).

If you do not remember your College Board account info, call 1-866-756-7346

and they can help you access your account. DO NOT create another account.