About Teacher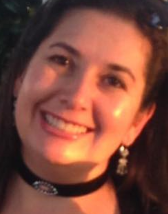 Phone: (210) 356-1400
Email:
Degrees and Certifications:
Mrs.

Valerie Cox

I have been teaching for over 17 years at the secondary level and I really enjoy working with the students at Madison High School. I have gained administrative and organizational skills that have enhanced my perspective and commitment to the extra-curricular component of the secondary school experience. This is not just a job for me, it is my passion!

I am continuing to work on my master's degree in Educational Administration and counseling and I have completed 150 hours of continuing education for renewal of my certification. My primary goal for the future is to gain more knowledge in using the latest technology and integrating it into the classroom.
I try my best to encourage students to continue their further education and I try to find the best in every scholar in order for them to believe in themselves. After all, it is all about self confidence.
BACK TO SCHOOL LINKS
Monday, Wednesday and Friday

1st Period Dollars and Sense 8:50 - 9:42
2nd Period Dollars and Sense 9:47 - 10:39
3rd Period Virtual Business 10:44 - 11:36


4th Lunch A K214 11:41 - 12:33

5th Period Prin. Bus, Mkting and Finance 12:38 - 1:30
6th period Prin. Bus, Mkting and Finance 1:35 - 2:27
7th Period Prin. Bus, Mkting and Finance 2:32 - 3:24


8th Period Conference

Tutoring:

Wednesday 4:15 pm - 4:45 pm

Friday 8:15 - 8:45 am

Or by Appointment

Library Tutoring times

4:15 - 6:00 pm

Mrs. Cox Open House information