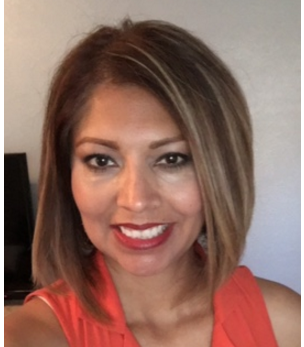 Phone: (210) 356-4700
Email:
Degrees and Certifications:
Maria Guerrero

Welcome to this new school year 2019-20. This is my nineteenth year as a science educator. I graduated from the University of Texas at El Paso with a Bachelor's Degree in Health Science and a minor in Secondary Education. I started my career teaching high school Biology and Health. After moving to San Antonio, I was hired at Krueger Middle School and it has been my home for the last sixteen years. Three years ago, I had the privilege of joining the sixth grade KSAT team and assisted in all grade level rocket launches. Overall, Krueger has been a wonderful school that has given me the opportunity to meet hard working students and talented teachers. It's been an amazing experience!

My passion for science and my endless love of learning is the reason that I have been in education for as long as I have. My goal this year is to help my students grow academically through inquisitive lessons, investigations, and problem solving. This year we will be exploring exciting lessons about earthquakes, classification of living things, chemistry, and astronomy just to name a few. It's going to be an exciting year full of knowledge and growth. I look forward to meeting you!
Class Schedule
1st Period 8:25-09:16 Conference

2nd Period 9:20-10:06 KSAT

3rd Period 10:10-10:56 KSAT

4th Period 11:00-11:46 KSAT

Lunch 11:50-12:20 KSAT

5th Period 12:24-01:10 KSAT

6th Period 1:14-02:00 KSAT

7th Period 2:04-02:50 KSAT

8th Period 2:54-03:40 KSAT