About Teacher
Phone: 210-356-5981
Email:
Degrees and Certifications:
BA in Interdisciplianry Studies from UTSA
Mrs.

Jessica Starr-Burt

HELLO!!!

My name is Jessica Starr-Burt and I teach Math 6th Honors/GT and 7th HAM/GT.

I have always wanted to be a teacher. Since I was a little girl I have had no doubts about the career I would take when I grew up. My passion for education has not changed. If anything it has gotten stronger. I believe you can achieve anything you set your sights on as long as you have faith in yourself and have a passion for what you are doing. Education can help you achieve those goals.

I was born and raised in San Antonio. I am a product of NEISD and am SUPER EXCITED about teaching in the DATA program. I have taught for 11 years and in those eleven years I have taught 6th grade math for 9 years.

I have an amazing husband and two boys that go to a NEISD school.

I look forward to showing you that Math can help you more than just in the class to pass a test. I also look forward to showing you how technology can help you enjoy Math.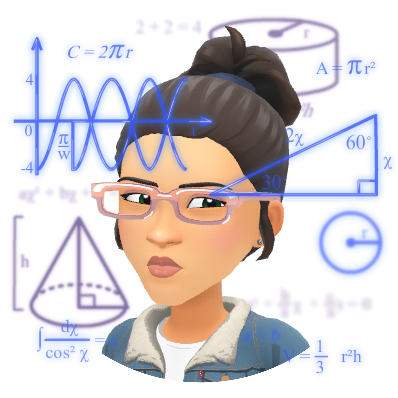 Class Schedule
A Day

1st period 8:30 to 9:35 am (Math 6 Honors)

2nd period 9:40 to 10:45 am (Math 6 GT Honors)

Lunch 10:50 to 11:30 am

3rd period 11:35 to 12:40 pm(conference)

4th period 12:45 to 1:50 pm (Math 7 HAM/GT)

B Day

5th period 8:30 to 9:35 am (Math 6 Honors)

6th period 9:40 to 10:45 am (Math 6 Honors)

Lunch 10:50 to 11:30 am

7th period 11:35 to 12:40 pm (Math 6 Honors)

8th period 12:45 to 1:50 pm (Math 6 Honors)

Office Hours

Tuesday 7:30 to 8:25 am

Thursday 3:00 to 4:00 pm