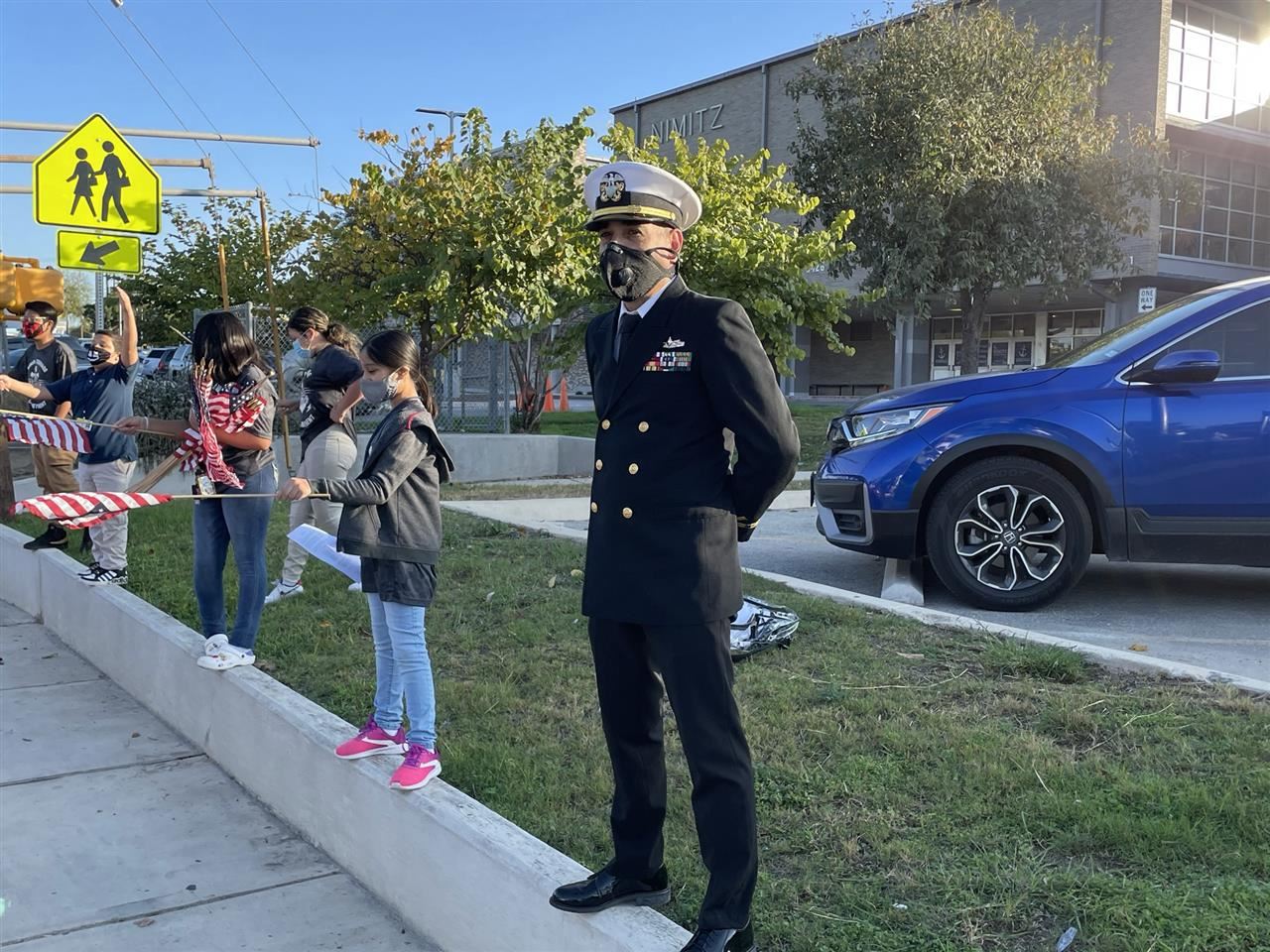 Phone: 210-529-4256
Email:
Degrees and Certifications:
Bachelor's in Education Master's in Education Health Certified
Mr.

Robert Gonzalez

I am a retired Naval Officer having served twenty two years of active duty in the United States Navy. I served aboard many ships and in many capacities. I would have to say my favorite ship was the USS Nimitz. From 1997 to 1999 I served as her Fire Marshal and completed a world cruise in 1998 afterwards bringing her in for her first refuel since being commissioned. I loved my time in the Navy and miss it dearly. Thank goodness I get to teach wonderful children now at Nimitz Middle School.

I have a bachelor's degree in Education and a Master's degree in Education. I plan to further my education, because you never stop learning.

I teach seven classes in in Junior Cadets, a class that teaches all aspects of the military and is a preface to JROTC.
1st Period (08:20 – 09:09) Junior Cadets

2nd Period (09:13 - 10:02) Junior Cadets

3rd Period (10:06- 10:55) Junior Cadets

4th Period (10:59 - 11:48) Junior Cadets

(11:48 - 12:18) Lunch Period

(12:22 - 1:11) Conference Period

6th Period (1:15 - 2:04) Junior Cadets

7th Period (2:08 - 2:57) Junior Cadets


8th Period (3:03 - 3:50) Junior Cadets
Welcome to my Junior Cadets Class!

In this class we will be involved in Military instruction. This class will be taught as a preface to JROTC.

Class instruction includes, but is not limited to:

1. Military bearing

A. Facing movements

B. Marching

C. Saluting

D. Attention on deck

2. Military structure

A. Rank by service