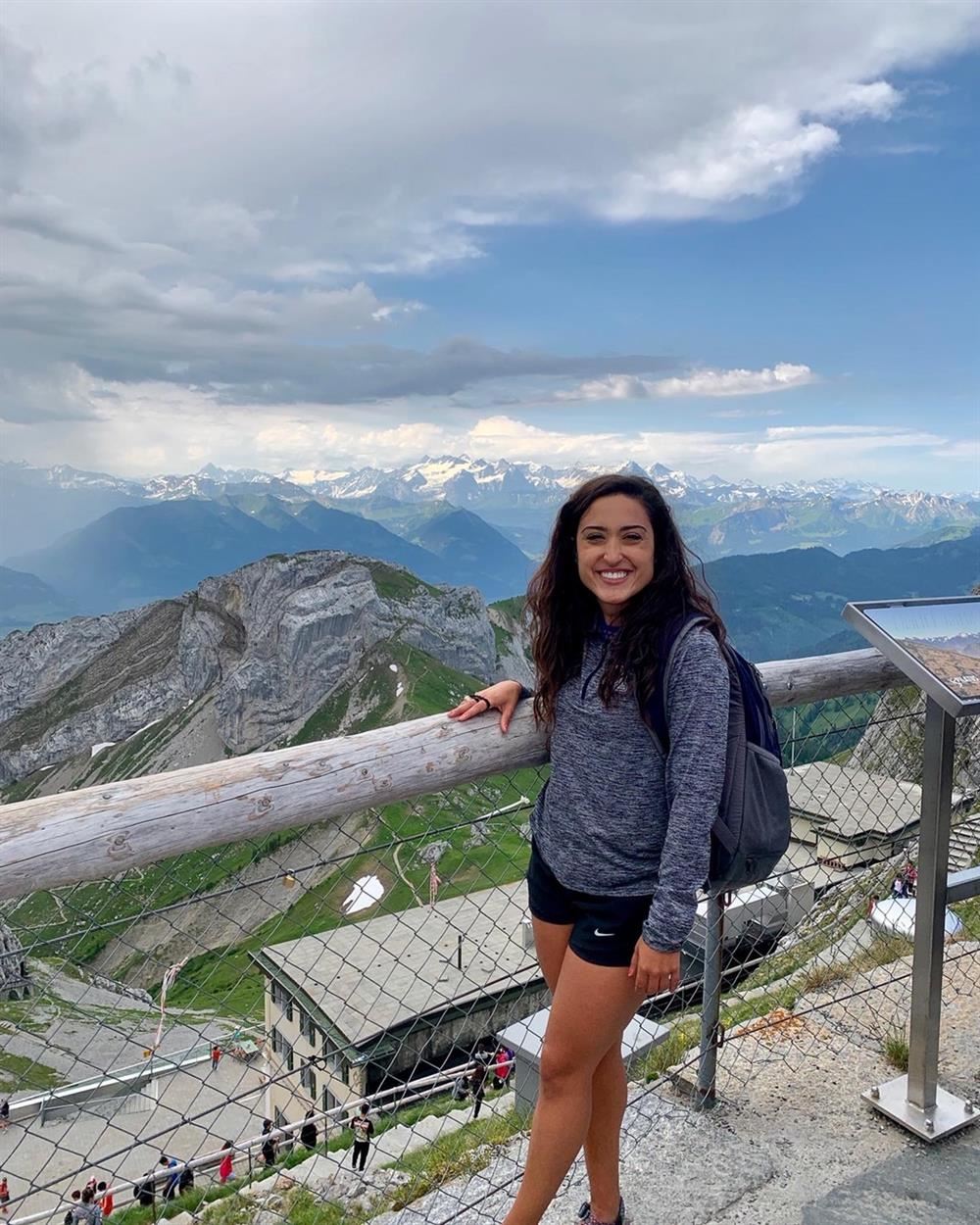 Phone:
Email:
Degrees and Certifications:
B.S. in School Health
Ms.

Lauren Hoffard

Howdy! My name is Lauren Hoffard, but I go by Coach Hoffard! Here is some info about me! I am a proud SA native. I obtained my degree in School Health from Texas A&M University (Gig 'Em Ags!) and was privileged to complete my student teaching and begin my teaching career here at TMS in 2015. I teach both 8th grade Health and Science and coach volleyball, basketball, and track. I am also the sponsor for Fellowship of Christian Athletes (FCA) and the National Junior Honor Society (NJHS). I am a triathlete, musician, and foodie. I look forward to working with you and your students this school year!
8th Grade Science: 8th grade Science is a Physical Science year! We will be learning topics similar to the ones you learned in 6th grade Science, such as Physics, Chemistry, Earth and Space Science, but taking it to a higher level of understanding. This class will incoroprate many labs, projects, and hands on activities to spark your love of Science!

HS Health: HS Health is a high school credit elective! We will be learning about topics such as Fitness, Nutrition, Mental Health, and many more!
Class & Tutoring Schedule
Monday

1st Period: 8:20 - 9:07 8th Grade Science

2nd Period: 9:11 - 9:56 HS Health

3rd Period: 10:00 - 10:45 HS Health

4th Period: 10:49 - 11:34 HS Health

5th Period: 11:38 - 12:23 8th Grade Science Honors

Lunch: 12:23 - 12:53

6th Period: 12:57 - 1:42 Conference

7th Period: 1:46 - 2:31 8th Grade Science Honors

8th Period: 2:35 - 3:20 8th Grade Science

Tuesday - Friday

1st Period: 8:20 - 9:09 8th Grade Science

2nd Period: 9:13 - 9:58 HS Health

3rd Period: 10:02 - 10:47 HS Health

4th Period: 10:51 - 11:36 HS Health

5th Period: 11:40 - 12:25 8th Grade Science Honors

Lunch: 12:25 - 12:55

WOLF Time: 12:59 - 1:27

6th Period: 1:27 - 2:12 Conference

7th Period: 2:16 - 3:01 8th Grade Science Honors

8th Period: 3:05 - 3:50 8th Grade Science

Tutoring Hours

Tuesday: 7:45 - 8:10 am

Friday: 7:45 - 8:10 am

Or by appointment