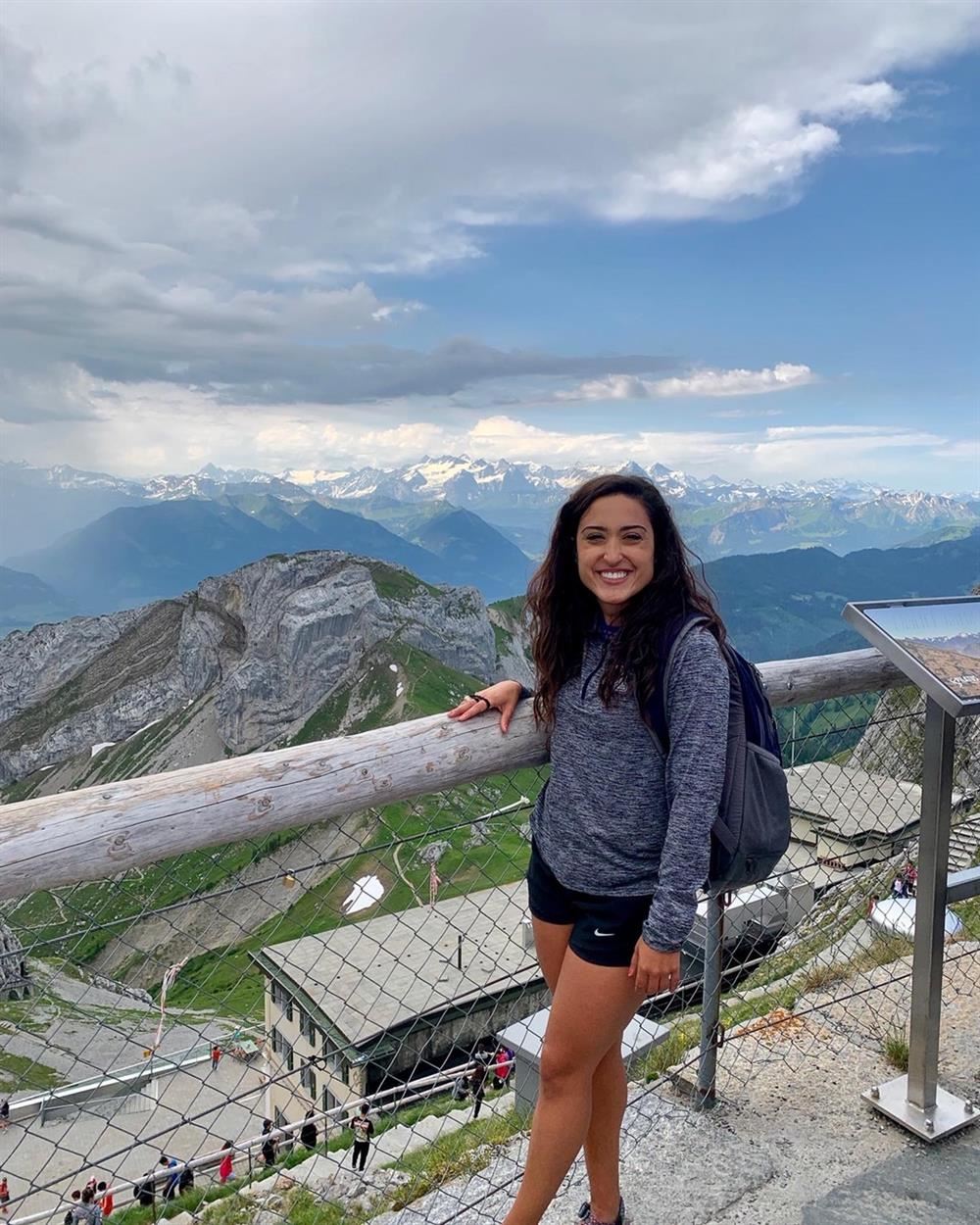 Phone:
Email:
Degrees and Certifications:
B.S. in School Health
Ms.

Lauren Hoffard

Howdy! My name is Lauren Hoffard, but I go by Coach Hoffard! Here is some info about me! I am a proud SA native. I obtained my degree in School Health from Texas A&M University (Gig 'Em Ags!) and was privileged to complete my student teaching and begin my teaching career here at TMS in 2015. I teach both 8th grade Health and Science and coach GO Team Volleyball and Basketball and will be coaching High Jump this year as well. I also am one of the Fellowship of Christian Athletes (FCA) sponsors. I am a triathlete, musician, and foodie. I look forward to working with you and your students this school year!
Use your NEISD launchpad to access Google Classroom
VIRTUAL LEARNING INFORMATION

Hello, I'm Lauren Hoffard and I look forward to being your student's HS Health or Science teacher this coming school year. The first three weeks of school will be strictly online, and I will be using Zoom to teach my classes starting on Monday 8/17/20. An email was sent out with your student's class period, Google Classroom code, and Zoom code through Skyward. Since attendance will be taken, please encourage your child to honor class starting times and be logged into Zoom a few minutes before class starting time. If your child cannot make a class, the instruction will be recorded and posted online by 4pm so he/she can still complete the work later in the day and still be counted present. When logging into the Zoom meeting, students will be queued into a waiting room and I will admit them from there. Students will need to use their first and last name when logging into the Zoom meeting.

If possible, before we begin class on Monday, I would appreciate it if your child would join my Google Classroom. Please have him/her utilize the following Google Classroom codes to join the appropriate class period he/she is assigned to. If you have questions or concerns, please feel free to send me an email at lhoffa@neisd.net

I look forward to meeting you and your child and having a great school year!
Class & Tutoring Schedule
Silver (A) Days

1st Period (8:30-9:35) Conference
2nd Period (9:45-10:50) Health
3rd Period (11:00-12:05) Health
4th Period (12:10-1:15) Health

Lunch (1:20-1:50)

Blue (B) Days
5th Period (8:30-9:35) Science Honors
6th Period (9:45-10:50) Science Honors
7th Period (11:00-12:05) Science
8th Period (12:10-1:15) Science

Lunch (1:20-1:50)

Coach Hoffard's email: lhoffa@neisd.net

Coach Hoffard's Tutoing Times

Monday's: 2:00-3:00 pm

Tuesdays's: 2:00-3:00 pm

Coach Hoffard's Office Hours

Monday's: 3:00-4:00pm

Tuesday's: 3:00-4:00pm