Our Principal
Phone: 210-356-2900
Email:
Degrees and Certifications:
Mr.

Rodolfo "Rudy" Salinas

It is with great pride and honor that I introduce myself to you as your Bush Middle School Principal. Prior to my appointment, I served the last five years as an assistant principal at Reagan High School and one year as an assistant principal at Driscoll Middle School. From 2009-2015, I was a math teacher and football/baseball coach at Reagan. Before my time in NEISD, I taught and coached in various school districts in Texas. This school year will mark my twenty-sixth year in education and I am so thankful that I get to continue doing what I love to do, which is to serve and grow our youth.

I was raised in the small South Texas town of Benavides as the youngest of six children. Athletics has always been a huge part of my life, which led me to join the education profession and double major in Math and Kinesiology. In 1996, I graduated from Texas A&M University-Kingsville. In 2015, I received my Master of Education with Principal Certification from Concordia University Texas. I am married to Gretchen (Hoelscher) Salinas who is currently the NEISD Advanced Academic Coordinator and AVID District Director. We have 3 children. Grace is a 2022 Johnson High School graduate who will be attending Texas State University, Julian (JJ) is an 8th grader at Harris Middle School, and finally, KyAnn is a 7th grader at our very own Bush Middle School.

As your principal, I seek to foster positive behavior, student and faculty teamwork, and cooperation in the school environment. I believe in always doing what is best for kids, keeping safety for all as my highest priority. I strive to promote a caring, respectful, and positive attitude that demands excellence to strongly develop character in our students and staff. Most importantly, every child deserves the opportunity to be part of something great. At Bush, "Success is our Destiny."

Duties and Responsibilities
Title IX Coordinator
Campus Behavior Coordinator
Academic Dean
Phone: 210-356-2900
Email:
Degrees and Certifications:
Mrs.

Amanda Taylor

We have a saying at Bush, "Once a Bulldog, always a Bulldog" and I haven't had the heart to leave Bush and find out.

I graduated from Texas A&M with a Bachelor of Arts in Interdisciplinary Studies and began my teaching career a few months after Bush opened in 1998 as a 6th grade ELAR teacher. (Fun Fact: I was actually moved from my assigned student teaching campus to Bush so I could complete my time with the actual classes I would be taking over after graduation in December.) During my wonderful experience teaching, I was recognized by my colleagues with honors such as the Superintendent's Award in 2000, the Bush Trinity Award for Excellence in Teaching in 2004, the PTA Lifetime Achievement Award in 2010, and the campus Teacher of the Year Award 2016-17. I attained my Master of Arts in Educational Leadership from Concordia University in 2009. I served as the English department chair from 2008 to 2018 which was when I changed course to serve Bush as assistant principal. Although I loved the opportunities this new administrative position provided, when our Academic Dean of Instruction position opened, I knew it was a better fit for I missed directly working with students, teachers, and instruction.

When I'm not working, I enjoy reading, gardening, camping, and spending time with my family.

I cherish being a part of "The Bush Way" since the first year it opened. I feel blessed to get to come to this campus each day and work with such an amazing staff and remarkable students.
AP (A-K)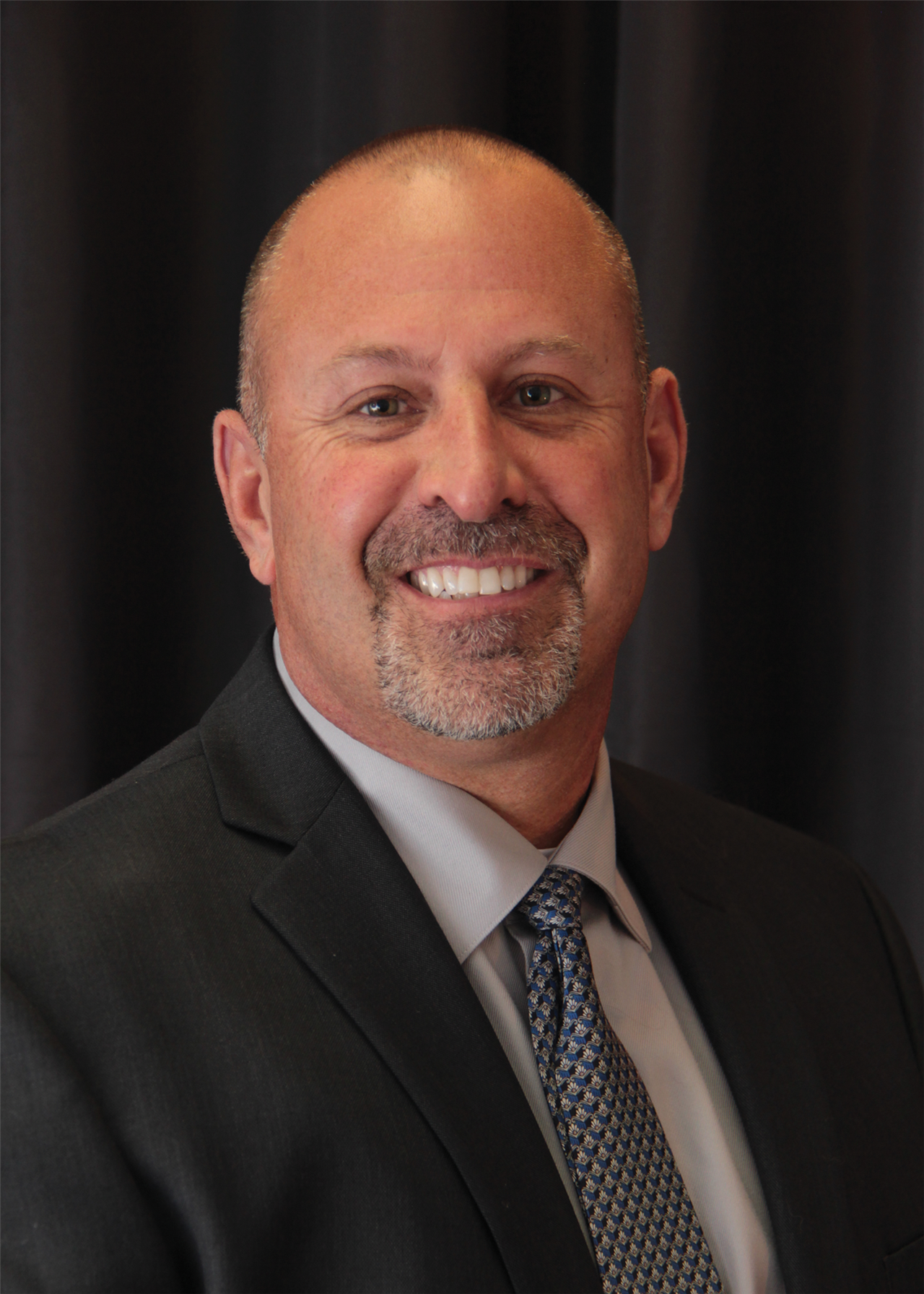 Phone: 210-356-2900
Email:
Degrees and Certifications:
Mr.

Tyler Smurr

Hi, my name is Tyler Smurr, and I am proud to be an Assistant Principal at Bush Middle School. I live in Boerne with my wife of 25 years, Heather, our 16-year-old daughter Sadie, and a zoo of animals. Our son, Cooper, is 20 and works on an offshore oil rig. In my spare time, I like to open-water swim, hike, and work on our property. The 2023-2024 school year will be my 23rd in education. I graduated from Humboldt State University in California with a degree in Forestry and worked for a private timber company in northern California. I started out cruising timber and conducting owl surveys in the summers while in college. Upon graduation, I worked in a Tree Improvement department focusing on tree genetics, while continuing owl surveys. I thought that I would be a Forester for the rest of my life, until I met the love of my life and followed her to Texas. After earning my secondary teaching certification in Science from UTSA, I began my next career as an educator. In my 23 years in education, I have taught Science grades 6-12, coached boys' middle school athletics, have been a middle school Science Coordinator, and have been an Assistant Principal, as well as a Vice Principal. When I was young, a career in education never crossed my mind, but my 23 years in education have been filled with so much fun, smiles, high fives, laughs, and gratitude for being able to work with children. Life is good, but God is great!
AP (L-Z)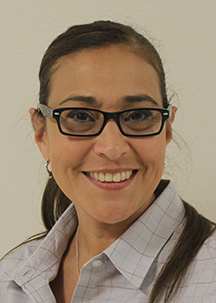 Phone: 210-356-2900
Email:
Degrees and Certifications:
BA Interdisciplinary Studies MA Education
Mrs.

Christina Sanchez

Greetings Bulldog Nation.

My name is Christina Sanchez and I am proud to be in my 2nd year serving this fine community.

I possess an extensive tenure of more than two decades in education, primarily focusing on middle school education. My multifaceted background encompasses roles ranging from mathematics educator to departmental coordinator, culminating in my most recent engagement in educational administration.

I hold a Bachelor of Arts degree in Interdisciplinary Studies with a specialization in Mathematics from the esteemed University of the Incarnate Word. Additionally, I have achieved a Master of Arts in Educational Leadership from the University of Texas at San Antonio, solidifying my academic foundation.

My upbringing in San Antonio, coupled with the invaluable influence of my parents, has imprinted upon me an unwavering dedication to the pursuit of education and a robust professional ethos. Marrying my devotion to education with my personal life, I am fortunate to share my life with my esteemed life partner and am a proud parent to three wonderful daughters.

Beyond my professional pursuits, I find gratification in outdoor pursuits, literary exploration, continuous learning endeavors, and cherished moments spent in the company of my family.

I look forward to an amazing year! Go Bulldogs!
Special Education Coord.
Phone: 210-356-2900
Email:
Degrees and Certifications:
BA in Interdisciplinary Studies from UIW Masters in Education from UIW Principals Certification from Schreiner University
Mrs.

Stephanie Morrisey

6th year in Education. Coach for 7th grade girls basketball and 8th grade volleyball. Mom to three girls and married to a fellow NEISD teacher. Go Bulldogs!
Title IX Coordinator & Campus Behavior Coordinator
Bush Middle School's Title IX Coordinator/Campus Behavior Coordinator is primarily responsible for maintaining student discipline and the implementation of this subchapter and for responding to all complaints of possible sex discrimination and coordinating proper responses to complaints.