Return to Headlines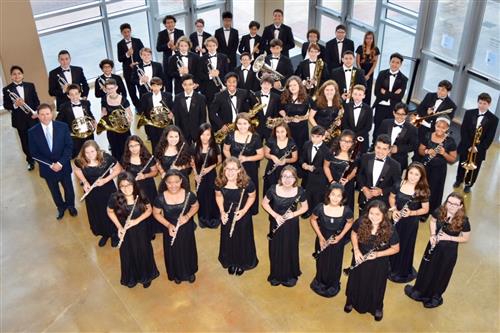 Band
NEISD band programs are among the top rated in the State of Texas for a multitude of reasons including:
Consistent Sweepstakes earnings at UIL Concert and Sight Reading Contests
Top 10 finishes in State UIL and Band of America Grand National marching competitions
All 7 NEISD High School Bands placed in the finals in UIL Area Marching Contest
64 students placed in the Texas Music Educators Association All-State Band over the past 3 years
The many successes within our music programs have created a strong sense of pride within our district and has resulted in NEISD being a most desirable community in which to work and live. Due to our master directors and teachers, supportive community, and talented students, NEISD will certainly continue on the path of excellence in all of our Fine Arts programs.
Eligibility
MIDDLE SCHOOL:
NEISD offers band to student beginning in the 6th grade. There are no prerequisites to enroll in BAND I other than the desire to learn how to play a band instrument. Those students wishing to continue in band after their first year will be placed in the appropriate ensemble according to instrument selection and/or proficiency level.
HIGH SCHOOL:
Students will be placed in the appropriate ensemble based on instrument selection and audition to determine proficiency level.
**New for Fall of 2019**

All high school marching band students are required by UIL to have a physical evaluation signed by a medical professional prior to participation in any marching band activities!

https://www.uiltexas.org/files/music/Marching_Band_Physical_Exam_FAQ.pdf
Expectations
During the fall semester, marching band is the primary performing organization. Appearances at pep rallies, football games, parades, and other community gatherings require a substantial amount of out-of-school rehearsal time for students enrolled in high school band. During the spring semester, students who have reached a high degree of proficiency on their instrument may be scheduled into the symphonic band. Members of this organization will perform the most difficult of wind/percussion literature requiring that student be prepared to spend extra time outside of the school day preparing for contests and concert performances.
All students participating in the high school band program will be charged a district uniform fee. Students who utilize instruments owned by NEISD will be chared a district instrument usage fee. These fees are nominal and will be collected at the beginning of the fall semester.