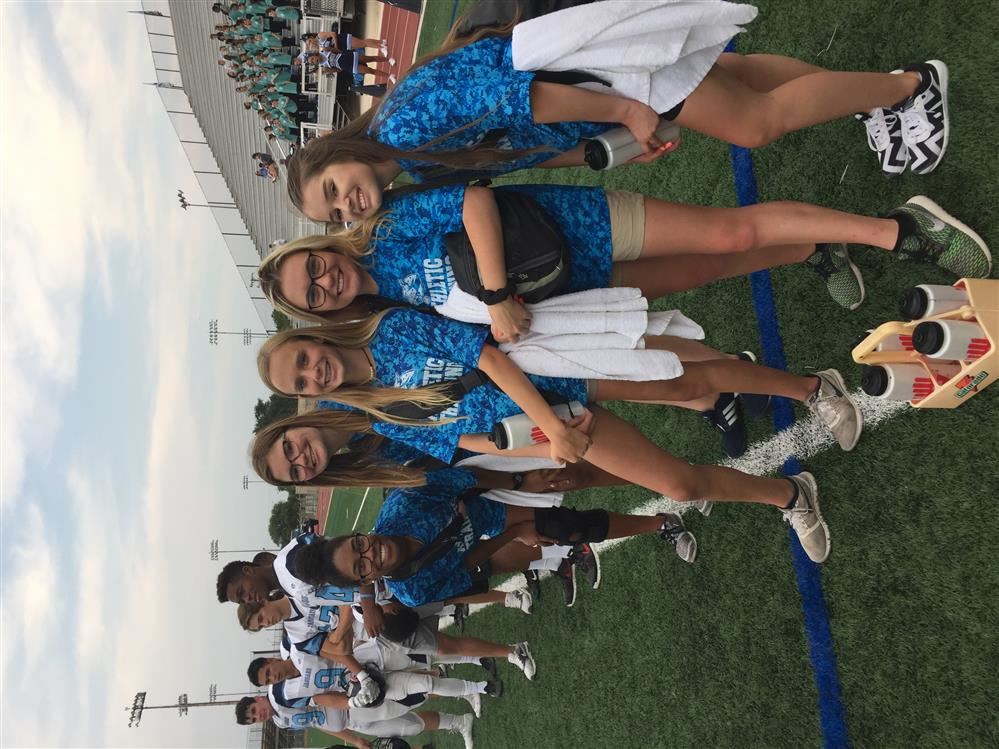 Phone: 210-356-0583
Email:
Degrees and Certifications:
Licensed Athletic Trainer Certified Teacher BS
Kim Foster

I am an Athletic Trainer and teacher for Johnson High School. This is my 15th year of providing Athletic Training Services as a Licensed Atheltic Trainer. After participating in sports in high school, I pursued a degree in Sports Medicine at Tarleton State University in Stephenville, Texas. In 2002 I graduated from TSU and moved to the San Antonio area. I have used my knowledge and degree to work as an Athletic Trainer for Texas High Schools, an Orthopedic Surgeon, and a Physical Therapist. In 2016 I was fortunate enough to be brought on to the CTJ staff and have enjoyed being a part of the Johnson family. My daughter is currently attending CTJ and is actively involved in the Cross Counrty program and the Leadership in Law group for NEISD. My husband is also an Athletic Trainer and works for NEISD at Roosevelt High School. When we are not busy covering all of the NEISD Athletic events we enjoy camping and being on the water.
My Schedule:

1st Period 8:45-9:35 Sports Medicine II Athletic Training Room

2nd Period 9:40-10:35 Healthy Lifestyles G205

3rd Period 10:40-11:30 Conference

4th Period 11:35-12:25 Sports Medicine II Athletic Training Room

5th Period 12:30-1:20 Sports Medicine II Athletic Training Room

6th Period 1:25-2:15 Lunch

7th Period 2:20-3:10 Sports Medicine II Athletic Training Room

8th Period 3:15-4:05 Sports Medicine II Athletic Training Room