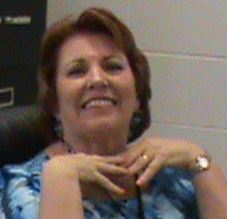 Phone: 210-632-1475 - Please text
Email:
Degrees and Certifications:
Associate Degree in Science - SAC Balchelors in Education - Math and Science - Texas State Masters in Educational Design AIU University Masters in Math - Cornell
Mrs.

Annie Laurie Schlichting

North East Independent School District

This will be my 39th year of teaching! I am currently in my dream job, teaching Geometry and Algebra. The journey to this job at Lee High School has been amazing.

I began teaching at Del Valle Middle School (near Austin) in 1979. I was both a year out of Southwest Texas and marriage. We moved to San Antonio where I taught at Pease Middle School (NISD) for 1 year.

I left teaching for 12 years to raise our 3 children. There was one year when I really wanted to teach, so I taught at Garner Middle School. I decided to stay home after that year.

My husband, Charles, got promoted and we moved to Flower Mound (near Dallas). I went back to teaching in 1992 at Milliken Middle School. I was there for six wonderful years.

Charles took a job with Corning, Inc. We moved to the Corning-Elmira, New York area. I taught and was a Math Specialist for four years at Ernie Davis Middle School. We were in Elmira on September 11, 2001, when the towers came down. This is a day I will never forget. Many of my students lost family members that day.

In 2002 we moved to Albany, because Charles took a job with Fleet Bank (soon to be absorbed by Bank of America). I taught at Waterford-Halfmoon Middle School for the next five years. I loved living in the area, the historical places and baseball parks were incredible!

Charles and I decided to move back to San Antonio to be near our parents in 2007. I joined NEISD as a teacher at Ed White Middle School. After three years there, I came to STEM at Nimitz Middle School. Last year I was offered my dream job, High Scool Geometry.

This is my eighth year at Lee High School. I am the STEM Geometry teacher and the 9th Grade Algebra teacher. I am thrilled to be here and anxious to work with your students! We are going to have a great year!
1st Period Geometry Pre Ap

2nd Period Geometry Pre Ap

3rd Period Planning Period

4th Period Geometry GT

5th Period Lunch

6th Period Algebra 1

7th Period Geometry Pre Ap

8th Period Geometry Pre Ap