About Teacher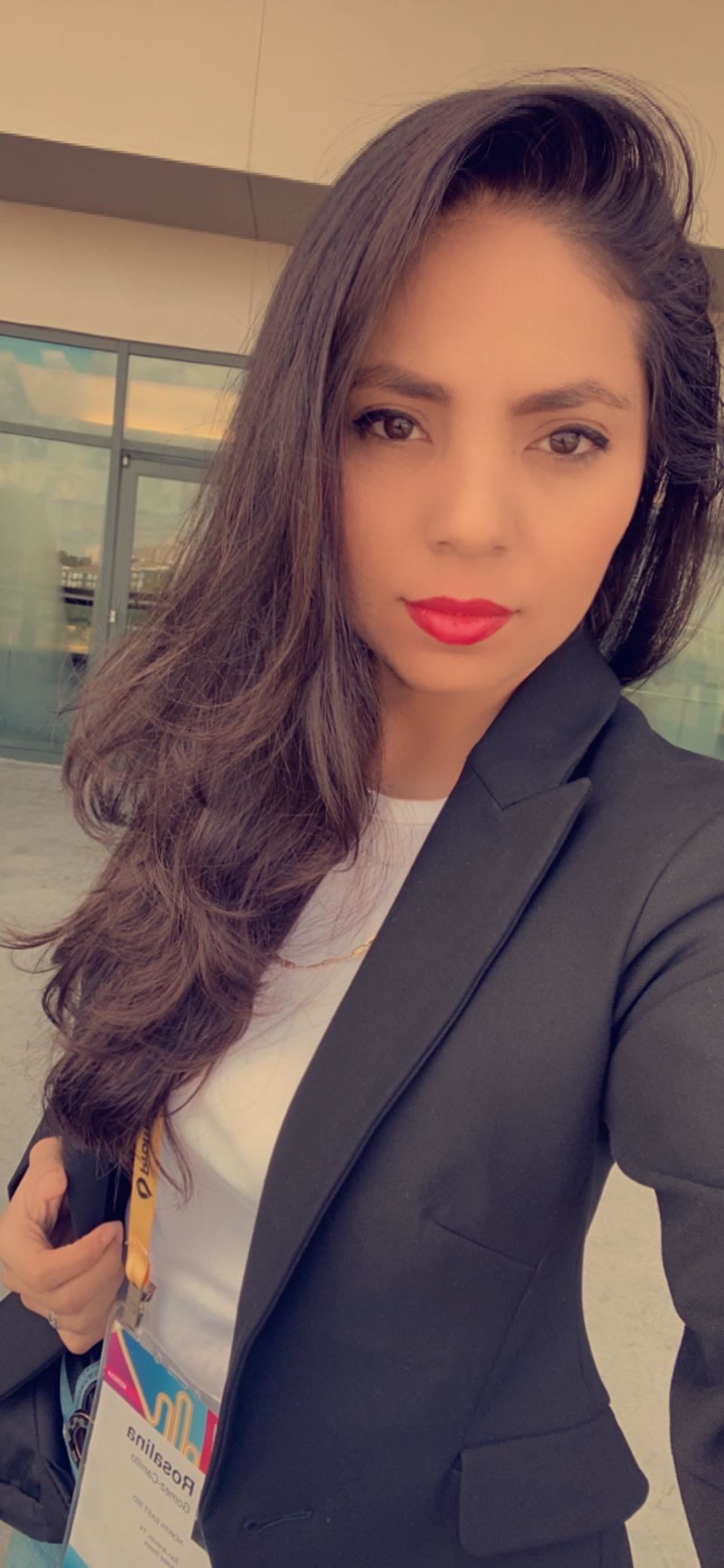 Phone: 210 407 2400
Email:
Degrees and Certifications:
Master of Arts: Bicultural Bilingual Education Studies Secondary Major: Bilingual Reading Specialist BBL/ESL/EIS The University of Texas in San Antonio - 2022 Bachelor of Arts: Education & Human Development Interdisciplinary Studies The University of Texas at San Antonio (2016) Certification in Bilingual Education EC-6th (2016)
Ms.

Gomez

Estimados padres de familia,

Mi nombre es Rosalina Gómez y es un honor para mí ser la maestra de sus hijos y tener la oportunidad de formar parte de su crecimiento académico durante el año escolar 2022-23. Gracias por permitirme ser parte de este proceso educativo y social. Este año será mi séptimo año como maestra bilingüe, 3 años en segundo grado y 4 años en tercer grado.

Un poco sobre mí: Nací en una pequeña ciudad del estado de Guanajuato, México. Crecí allí hasta los 16 años y cursé hasta el primer año de la preparatoria en Guanajuato. Inglés es mi segundo idioma el cual comencé a aprender en la preparatoria Smithson Valley en Spring Branch, Texas. En 2016 me gradué de la Universidad de Texas en San Antonio (UTSA) con un bachillerato en pedagogía. En mayo 2022, me gradue de UTSA con Maestría en Artes: Estudios de Educación Bicultural Bilingüe con una Especialización secundaria de Especialista en lectura bilingüe BBL/ESL/EIS. Cuando no me encuentro trabajando me gusta mucho hacer actividades físicas tales como senderismo, ciclismo, kayak o jugar algún deporte.

Aprender un segundo idioma y ver los beneficios de esto, fomentan en mí un amor y pasión por la educación bilingüe. La educación para mí ha sido parte fundamental de mi crecimiento social y profesional. Creo fielmente que la educación es lo que nos hace únicos y diferentes. Dicho esto, como maestra espero cultivar esta misma pasión en mis estudiantes.

"Un idioma te puso en el corredor de por vida. Dos idiomas abren las puertas en el camino" -Frank Smith

Dear parents,

My name is Rosalina Gomez and I am honored to be your child's teacher and have the opportunity to be a part of their academic growth during the 2022-23 school year. Thank you for allowing me to be part of this educational and social process. This year will be my seventh year as a bilingual teacher, 3 years in second grade, and 4 years in third grade.

A little about me: I was born in a small city in the state of Guanajuato, Mexico. I grew up there until the age of 16 and attended my first year of high school in Guanajuato. Then, I moved here. English is my second language which I began learning at Smithson Valley High School in Spring Branch, Texas. In 2016, I graduated from the University of Texas at San Antonio (UTSA) with a bachelor's degree in pedagogy. In May 2022, I graduated from UTSA with a Master's in Arts: Bicultural Bilingual Education Studies and a Secondary Major: Bilingual Reading Specialist BBL/ESL/EIS. When I am not working, I like to do physical activities, such as hiking, cycling, kayaking, or playing sports.

Learning a second language has shown me many benefits that have fostered a love and passion for bilingual education. Education has been a fundamental part of my social and professional growth. I sincerely believe that education is what makes us unique and different. That said, as a teacher, I hope to cultivate this same passion in my students.

"One language sets you in a corridor for life. Two languages open every door along the way"

-Frank Smith
Upcoming Events
There are no upcoming events to display.